QsarDB archive parser in Python
Lisa Bang has developed a simple QsarDB archive parser for the Python programming language. This parser can be useful to someone interested in reproducing the QSAR provided in the QsarDB archive format.
We are grateful to Lisa Pang for creating this parser and for sharing it with all of us.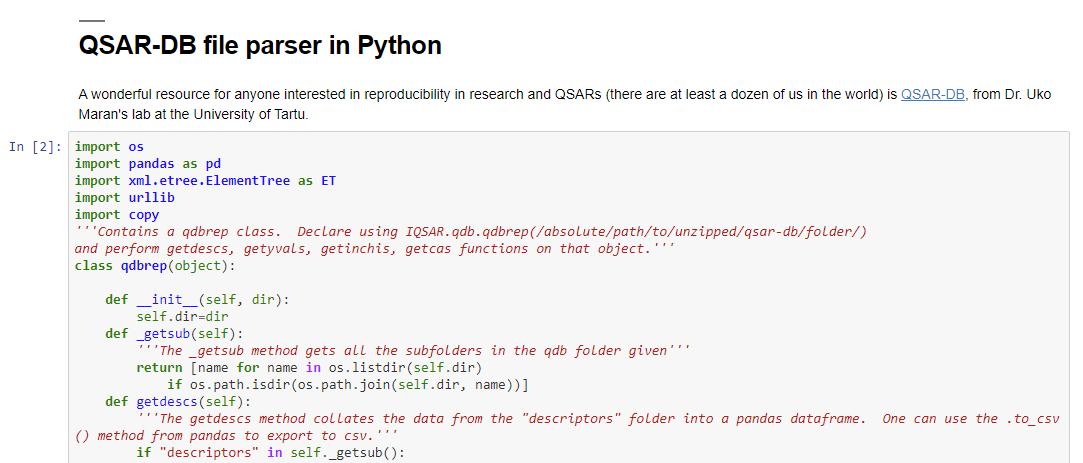 The QsarDB Team.