New communities from France and England
The last quarter of 2019 brought two new communities to the QsarDB, namely, Ineris (France) and Chemoinformatics Research Group from Liverpool John Moores University (England).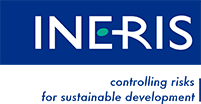 Ineris, Institut national de l'environnement industriel et des risques (French National Institute for Industrial Environment and Risks) is a French public institute for the prevention of risks caused by economic activities to health, environment, and the safety of people and goods.
Ineris develops and uses QSAR models and contributed their first model to the repository.
Community HDL is: 10967/207

Chemoinformatics Research Group (School of Pharmacy and Biomolecular Sciences, Faculty of Sciences) at Liverpool John Moores University provides informatics solutions for safer and cheaper new molecules by linking chemical structure and physico-chemical properties to biological activity and effects.
Chemoinformatics Research Group has contributed a large number of models and also data to the repository. At the moment this community includes 31 QDB archives with a variety of models and data.
Community HDL is: 10967/211